About Us
My interest in jewelry started when I was a child in grade school. Being from Native American Chippewa tribe background, I began to pursue seed bead and leather work in one of my Indian Culture classes.
As time went on, my tastes expanded into strung jewelry and metal work. Several years ago I took a class from a local bead shop in which to learn to make European 4 in 1. After that, I was hooked! I took other classes and cruised the Internet for all that I could find on different weaves and materials.
By nature, I'm a perfectionist, and I had been less than thrilled with some of the rings that I came across to use in chain maille. I also didn't like that there wasn't a place that offered the metals that I wanted to work with all in one shop here in the United States. So, Precious Maille was born. I wanted everyone to be able to buy beautiful, flush, saw cut rings in all the metals I found so completely attractive all in one place. I purchased commercial grade equipment and set up a shop in the beautiful Puget Sound area in Washington state.
My husband has been very supportive of my efforts and has helped me considerably with a lot of the computer related issues involved with running a business. He's also my chief ring counter for my recommended ring sizes! My children even help out here and there in the business. They love to help clean and count the rings for me when I offer new sizes! However, I am the founder, designer, part-time webmistress, and the shipping department of Precious Maille. I do all of the coiling, cutting, weaving, emailing and web site updates.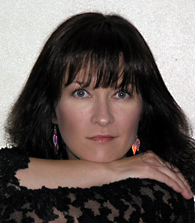 I'm passionate about chain maille and because I'm a perfectionist I offer as many ring sizes as possible. Different weaves need different ring diameters and wire thicknesses, and when I'm designing a piece I don't want to have to compromise on using the perfect size to complete the piece. Be it Imperial (inch) or Metric. I don't want to force my customers to compromise either. That is why I make rings using both types of measurements.
I love using my tools and very much enjoy making the rings that I offer. I hope you enjoy them as well and that you find my site easy on the eyes, simple to navigate and delightful to use.
Gena